Sound the Part
You've probably sat in a dressing room or studio before a performance, and seen one of your fellow cast members consuming a black pastille from a red box. That's Vocalzone!
Vocalzone has been used by performers all over the world for over 100 years. Whether you're a Theatre or On-Screen Actor, Voice Over Artist, TV, Radio, Event Presenter, or use your voice in any type of performance, Vocalzone was formulated for professionals in your field.
Your voice has to adapt to a number of roles, performance styles, and theatre spaces; all of these factors combined with a busy rehearsal and performance schedule which over time can begin to take a toll on your voice. Remaining hydrated, and preparing your voice for performance is critical, but sometimes, the hoarseness and sore throat symptoms experienced with vocal strain are unavoidable.
Vocalzone is no ordinary throat pastille. It's a specialist product formulated to target the symptoms of vocal overuse; that are commonplace in the acting profession. It was formulated so that you can focus on your performance and role.
The Benefits of Using Vocalzone
There isn't a single throat pastille, lozenge, tablet or throat sweet on the market which will magically heal the symptoms of an overworked voice or sore throat. However, combined with healthy vocal care routines, Vocalzone will effectively reduce the discomfort which can result from vocal strain.
Powerful Active Ingredients
Our powerful formula combines to offer a soothing, relieving and clearing remedy to combat throat irritation or dryness, whether that be before, during or after your performance.
No Anaesthetic Agents
As an actor or presenter, you want to be in control of your voice. Unlike the majority of other throat remedies, Vocalzone contains no anaesthetic. This means you won't be masking any vocal damage as Vocalzone only works to soothe and relieve overworked voices without masking underlying damage.
A Confidence Boost
Vocalzone consistently delivers, giving you the confidence to step up on stage. It also helps clear your airways, and regulate your mucus, so you can feel confident and focus on your performance.
Gluten & Lactose Free
Vocalzone Throat Pastilles are both gluten free and lactose free. Please note Vocalzone Pastilles do contain liquorice and for this reason we recommend that you do not exceed more than one pastille every two hours.
Vegan Friendly
Our pastille is manufactured without the use of animal products, making it suitable for Vegetarians and Vegans.
For some of you, your voice is your passion, for others, it's your income. Fight the irritation and hoarseness caused by the strain your voice endures, by using a product which was specifically formulated for a singer like you.
It's important to maintain your vocal warm up routines and remain hydrated as much as possible. Our products should be used to enhance your vocal care, and offer a soothing relief for times when you have pushed your voice a little too far.
We're committed to delivering the best in vocal care awareness, so be sure to check out The Record Blog for hints, tips and vocal exercises from the V-Team; to keep your voice in its best possible condition.
Where Can I Get Vocalzone?
Vocalzone is sold both online and in stores around the UK.
What Actors & Presenters Say About Vocalzone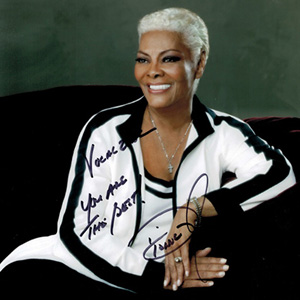 Dionne Warwick
American Singer, Actress and TV Presenter
'I was introduced to Vocalzone while on tour about 10 years ago, and was amazed at how that tiny little pastille was able to take care of the vocal problem I was having at the time... I am never without them and have told many of my friends in the business about this "LITTLE MIRACLE PASTILLE"... Take it from someone who knows, "IT WORKS"'
Wendi Peters
English Actress Best Known as Coronation Street's Cilla
'Whether singing, speaking, demonstrating baking or sheep herding ... Vocalzone are my only choice for an instantly clearer voice!! They taste great too...'
Mike Markham
World Class Sports Announcer
'My voice is my livelihood and Vocalzone is a remarkable product that helps it stay healthy and crisp.'
Anthony Richardson
International Voice-Over Artist
'As an International voice over artist, I have been relying on these little beauties for a long time and can honestly say they are in a class of their own. I often get requests to do either high pitched cartoon voices or extremely low film-trailer style voices - with Vocalzone, an 8 hour studio session is a piece of cake!'
Melvin Vermeer
International Voice-Over Artist
"Vocalzone has become an essential tool for me as a voice-over. It supports my voice during long recording sessions in the vocal booth. It brings amazing clarity and my throat feels supported."