Join us as we take a look at the typical anatomy of a radio station from personnel to equipment. Given the salaries that some radio presenters command and the glamorous seeming nature of the industry, it's easy to see why working in radio is an attractive prospect for many people.
As with any industry, there are certain skill sets which are highly prized and some job roles you may not be familiar with. Radio is thriving with official figures according to Creative Skillset suggesting that 89% of the population listens to the radio across the UK each week. It's estimated that 17% of the workforce in radio is freelance. The most common freelance roles are voice over artists, broadcast journalists and audio producers. Developments in digital and communication technology allow for content to be easily created off site at home or on location. 
'In order to compete with other forms of entertainment, Radio is increasingly looking for multi-skilled talent with strong digital awareness and creative ideas to attract listeners, grow audience share and devise new revenue streams that add value to their brand.' (Creative Skillset)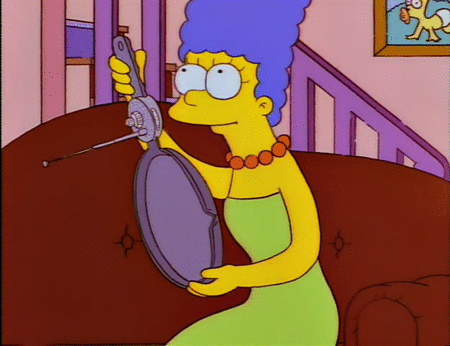 Broadcast & Production
Live & pre-recorded presenting, content production such as podcasts, adverts and reports (both live & recorded), playlist management and content scheduling, specialist show production, voice over work and in-house documentary production all fall under this category.
Radio Presenter – The radio presenter is of course the best known member of the team. They provide the voice of the programme setting its tone and style. It's their job to build a relationship with the listeners encouraging them to tune in regularly.
Agent – Agents find work for presenters. They cultivate relationships with those who make hiring decisions in radio.
Actors & Singers – Actors and singers are required in radio to voice advertisements and dramas.
Radio / Podcast Producer – The producer sources all the talent and resources required for broadcast and acts as creative director. Producers can often be heard talking to presenters on air.
Radio Broadcast Assistant – Radio Broadcast Assistants are very similar to 'runners' in television. They perform key administrative tasks and help with research and planning.
Radio Commercial Producer – These people are in charge of creating advertisements and sourcing listener promotions. They work closely with creative teams and actors or singers.
Radio Programme Controller – This important figure leads programming teams in commercial radio ensuring that they fulfill the commercial and creative needs of the station.
Radio Station Manager – The station manager oversees all operations motivating staff to meet the station's objectives.
Advertising is a commercial radio station's bread and butter, so selling ad time is a vital role. Sales teams also source content sponsorship and online promotions.
Radio Sales Executive – This person is in charge of generating income for the station via sponsorship and advertising.
Marketing
The marketing team promote the station's brand online, across social media and in the press. They also work on the design of station branding, writing copy to be read on-air and for adverts.
Radio Marketing Executive – The Radio Marketing Executive's role is to drive awareness of the station in a bid to encourage audience growth.
Journalists compile traffic and news bulletins thoroughly researching local stories.
Radio Reporter – Radio Reporters are often out in the field recording interviews or live pieces.
Radio Broadcast Journalist – The Radio Broadcast journalist is more involved in researching, editing, producing and planning than their Radio Reporter colleagues.
Radio News Editor – The Radio News Editor has overall editorial control over the station's news output. They set the news agenda and direct the news team.
Radio Traffic Manager – Despite the title, this is not related to traffic in the 'road works on the M1' sense. The Radio Traffic Manager schedules advertising and promotions in commercial radio to maximise revenue.
Engineers are required to set up live music sessions and maintain the technical aspects of radio including outside broadcasts. They spend much of their time in the rack room, which we'll explore later in this article.
What's in a Radio Station?
There are many different sized radio stations serving completely different listeners from hospital and student radio to commercial and publicly funded. Commercial stations are funded through advertising whilst publicly funded stations – such as the BBC in the UK – are advertising free but have to cover a certain split of topics to fit within their broadcasting remit. Despite variables in terms of output, most radio stations have the following rooms in common.
Studio
The most obvious part of a radio station is its studios. The quantity will of course depend on the size of the station. The sound desk sometimes goes by the names audio console, radio panel or sound panel, but it is always at the heart of the studio. This is the display of buttons and sliders which the DJ or panel operator use to control what the listener hears. This pricey piece of equipment is usually purpose built for radio stations.
The equipment required for playing back music on air consists of automation software and traditional playback devices such as CD players and record decks. These are for backup or non-digitised tracks. In the vast majority of cases studios would use their automation software to digitally cue up tracks and edit audio where necessary.
Phone ins are a core element of many radio shows and require their own bit of kit in the form of a talkback system. This is a piece of computer software which allows for conferencing between callers and audio editing.
Studios also contain the iconic 'on air' lights so that personnel in the studio know when audio is being broadcast. There is often an 'on air' light outside the studio door so that passers by know not to interrupt. Microphones on special retractable arms, headphones and speaker monitors are also integral parts of the studio.
The Rack Room
The equipment or rack room is essentially a space entirely dedicated to equipment required for a successful broadcast. The complete elimination of background noise is essential in a studio environment so the rack room is used for storing big electric devices and computers. Computers are used for the playout system, monitoring, file sharing, music and traffic scheduling, newsroom operations, profanity delay, emergency audio playback and more. A keyboard/video/mouse or KVM extender allows remote access to the computers from inside the studio.
A Mix Engine is situated here to process the audio from the digital audio console in the studio. Have you ever wondered how your car stereo knows the track playing and which radio station you're listening to? The station's rack room contains a RDS (Radio Data System) encoder which sends text to compatible radio receivers.
The Off Air Receiver allows for monitoring of the station as a listener would hear it. Engineers use the Modulation Monitor / FM Analyser to monitor various technical characteristics of the broadcast. If the station transmits DAB radio a DAB radio encoder is required to translate the audio into the correct format for transmission.
Transmitter Link & Site
Each station has a studio/transmitter link in the form of analogue radio frequency links which need to be positioned in line-of-sight with the transmitter. However it is becoming increasingly popular to connect the two sites via the internet. Most stations will have multiple links to their transmitter as backup plans.
An FM stereo generator ensures that your radio captures the broadcast in high fidelity stereo. Audio is then processed through the FM exciter which transfers the stereo audio onto the desired frequency. The FM Transmitter Power Amplifier then amplifies this to the station's licensed power.
Transmitter sites are usually situated on high ground some distance from the station itself. The antenna array is the grouping of multiple antenna at the top of the transmitter mast. Its possible to use just one antenna but there is safety in numbers as you can use an Antenna Switcher to toggle between them. Transmitters used to be monitored on site by engineers but are now often operated via remote control.
News Room & Other Offices
The team researching and writing scripts for the news will have their own space to work in. This will almost certainly look like an ordinary office with multiple screens for monitoring breaking news. Offices are required for planning programmes and research between shows.
Green Room
Just like in TV radio stations always have at least one green room area. This is a space where guests prepare for interviews. An effort has usually been made to make this a minimalist, chilled area full of soft furnishings.
Getting Work in Radio
As with any creative industry, radio work can be highly competitive but there are a few tried and tested routes in. If you'd like to be a voice of radio practice makes perfect and looks great on your CV, so start volunteering at your university's station or for hospital radio. You could also explore whether your local commercial or publicly funded station offers internships or short courses.
Some of the roles described here will require further education or working your way up the ladder. You probably need to know a fair bit about engineering if you fancy working in the rack room or on the technical aspects of broadcast. Producers often start out as broadcast assistants following similar work experience or internships in radio. There are now formal radio career courses available.
Here we've listed out some resources which we think will be invaluable if you'd like to work in radio:
Telegraph Piece about Becoming a Presenter
The Fader Interview with Successful DJs